The Dragon Warrior by Katie Zhao
Publisher: Bloomsbury Kids (Oct 15, 2019)
Blurb:
As a member of the Jade Society, twelve-year-old Faryn Liu dreams of honoring her family and the gods by becoming a warrior. But the Society has shunned Faryn and her brother Alex ever since their father disappeared years ago, forcing them to train in secret.
Then, during an errand into San Francisco, Faryn stumbles into a battle with a demon–and helps defeat it. She just might be the fabled Heaven Breaker, a powerful warrior meant to work for the all-mighty deity, the Jade Emperor, by commanding an army of dragons to defeat the demons. That is, if she can prove her worth and find the island of the immortals before the Lunar New Year.
With Alex and other unlikely allies at her side, Faryn sets off on a daring quest across Chinatowns. But becoming the Heaven Breaker will require more sacrifices than she first realized . . . What will Faryn be willing to give up to claim her destiny?
---
Growing up, I have always been fascinated by the TVB drama series Journey to the West which was a huge hit among the Chinese communities around the world. Today, kids growing up around me have heroes from Marvel and DC, but when I was a wee little child, I grew up hooked on stories of Chinese gods, goddesses and deities—with a particular liking towards Guanyin, the Goddess of Mercy.
Can you imagine my excitement when I found out that Katie Zhao's The Dragon Warrior is a celestial combination between Journey to the West and a Rick Riordan novel? Did I love it? Of course I did, even more than dim sum! Should you read it? Is that even a question?
Before I delve into my review, I'd like to give a shout-out to my dear friend Shealea of Shut Up, Shealea and Caffeine Book Tours for organising the blog tour for The Dragon Warrior and for having me as one of the hosts, celebrating this incredibly heartfelt and action-packed novel that was inspired by Chinese folklore and mythology. Check out Shealea's kick-off post on the blog tour here.
Since it's a blog tour and I have been meaning to try something new, I am going to attempt to review The Dragon Warrior in a listicle format! Well, Guanyin Ma, give me strength and I am keeping my fingers crossed that I don't mess this up!
Why you should read The Dragon Warrior which you should because it is downright hilarious and okay, this is not really working but I will just list it all out for you because you need to read it.
1. Faryn Liu, the heroine of The Dragon Warrior is one hell of a sass queen and I am here for it.
Nothing gets me cackling and smirking when I read like a heroine who knows who's boss and kicks ass like nobody's business because she's fierce and she slays. Literally. She will impress you with her ruthless demon slaying as she wields Fenghuang, the mythical spear that grants her enhanced abilities and her smart mouth and sarcasm.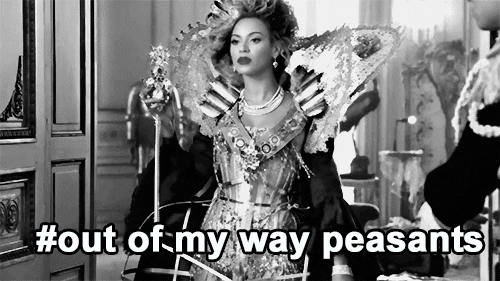 2. Wonderful dynamics between siblings.
Faryn and her younger brother, Alex are sibling goals. Like most siblings, they do bicker and disagree but what warms my heart is that Faryn and Alex love and support each other as they embark on their perilous quest. I definitely enjoyed the heartwarming parts, especially when they looked out for each other, reminded me of my own siblings. Though I am the best brother my siblings can ever ask for. Ask anyone.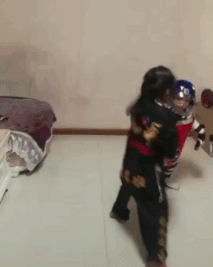 3. Unlikely yet touching friendships.
The unlikeliest of friendships—best friends to enemies to best friends again—had me rooting for them. Can you say wholesome because I was genuinely rooting for each and every one of them to succeed in their quest and the feels hit my hard.
4. Mythology! Folklore! Familiar characters whom I may have read about and seen on TV!
As I've mentioned above, my eyes were glued to the TV screen when Journey to the West was on. Reading The Dragon Warrior was indeed a nostalgic experience for me as I grew up on the stories of gods and goddess as we Chinese have a story for every single thing. From Guanyin (my ultimate fave) to the Nezha and Erlang Shen, The Dragon Warrior is a star-studded novel starring our favourite celestial beings!
5. IT IS HELLA FUNNY AND ENTERTAINING AND KATIE ZHAO'S HUMOUR IS ON-POINT.
Thought The Dragon Warrior is a middle-grade novel, but it is so effortlessly funny. I was entertained from the start to finish and Katie Zhao didn't hold back, especially throwing some shade here and there but ultimately, it's a barrel of laughs and I am itching to pick it up again once I get my hands on a finished copy!
6. It's a love letter to immigrants, children of immigrants and diaspora readers everywhere.
The Dragon Warrior is a story dedicated to us. To those of us who feel like they don't belong but will definitely see themselves in the pages of the book. I wish I had this book with me when I was growing up, to know that it's perfectly normal and awesome to have Chinese heroes and we can be badass and save the world too.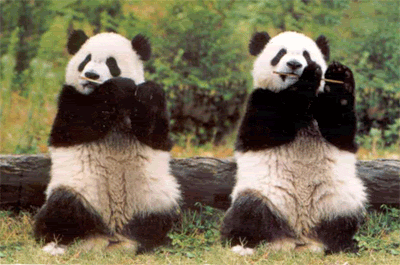 NOW, go read The Dragon Warrior when it's out next week because you won't regret it. Katie Zhao's stellar debut novel is perfect for fans of Rick Riordan and it is reminiscent of Roshani Chokshi's Pandava Quintet, which I thoroughly enjoyed!
Once again, thanks to Shealea and Caffeine Book Tours for having me on the blog tour. Check out the other blog that are on the blog tour too—they are an awesome bunch!